Services
CONNECTIVITY
VOIP
HOSTING
FEATURES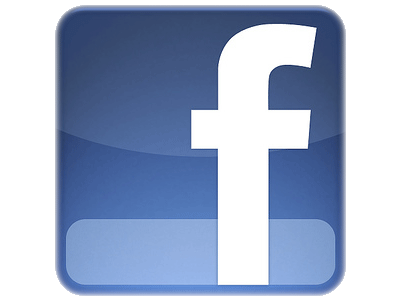 BILLING & PAYMENT OPTIONS

Checks should be sent to:

Internet Professionals & Network Solutions, Inc.
4000 International Way
Suite F204
Milwaukie, Or 97222

BILLING:

The billing date depends on the date that you sign up. If you wish to change this billing date to better suits your needs, please contact our accounting office. Because we utilize every resource that the internet has to offer, IPNS mainly bills via email. So if you would like to receive invoices via postal mail, there will be an additional $2.00 fee per month.

BILLING TERMS:

All accounts are due on receipt of purchase. You will need to send your payment as soon as you receive your invoice. If you are 20 days past due, you will get an automated message through your email reminding you about your payment. If you are 30 days past due, your account will be automatically suspended. If your account gets suspended payment is needed to reactivate any past due account. Remember to check your email and pay your bill on time.

PAYMENT OPTIONS:

All accounts are automatically renewed at the end of the service agreement, or your sign up date. We accept all major credit card (Visa, MasterCard, American Express and Discover). You can elect to pay by the month or on an annual basis at no additional fee. An email receipt will be sent to you on all credit card charges. To pay online with credit/debit cards go to our Secure Online Payment Form. You can pay by Check or Money order, sent to the location listed above. Remember, payments are due on receipt of invoice.

ACCOUNT OPTIONS & STATUS

CHANGING YOUR ACCOUNT:

You may change your account type at anytime during your service with us. For example, if you are a monthly customer and want to pay quarterly, just let us know and we can accommodate you. We offer a variety of options to suit your needs. To find out more please call us at 503-205-4767 or email at accounting@ipns.com.

CANCELLING YOUR ACCOUNT:

Your account DOES NOT automatically cancel at the end of your service agreement. Your account will automatically renew. If you wish to discontinue your service with IPNS, you will need to officially cancel your account. You may do this by filling out our secure Online Cancellation form. Your account will not be reimbursed for any un-used services. All cancellations become effective 30 days after the cancellation form is filled out, and received in the accounting office. Please keep your email cancellation confirmation for your records.

ACCOUNT SUSPENSION:

Your account will be suspended for non-payment if your payment is not received within 30 days of the billing date. If your account is suspended for non-payment, service will not be re-enabled until full payment is made. There is a $5.00 re-connect fee upon reestablishment of your account. If you are suspended more than twice, your account will only be enabled upon pre-payment of 3, 6, or 12 months by automatic payment (debit or credit card) only.

Web mail
Check Your Email Don't have an
email account?
Get One
Contact
Internet Professionals & Network Solutions
Corporate Office:
4000 International Way
Suite F204
Milwaukie, Or 97222

Office:
503-205-4767
Toll Free:
877-255-4767
Fax:
866-912-4768

Email:
Support
Sales
Accounting